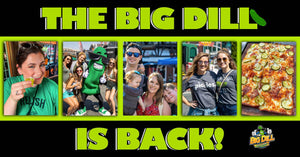 So you think you love pickles, so did we, until...
Now this is a BIG DILL !!!!
It's the #1 Pickle Party in the WORLD !!!!
Let me tell you that Spice Beast isn't one to miss a party....and especially a party that pickles are involved!
Join us in September as we take our show on the road and show these pickle people who we are !!!!
for more information visit THE BIG DILL website.
---