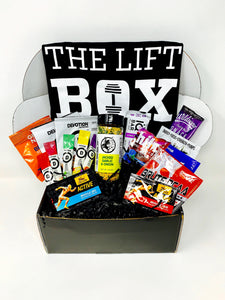 Spice Beast being featured in this Months Lift Box
It's that time again......The Lift Box is celebrating its 2nd year of operation and will be shipping its Anniversary Edition Lift Box later this month. Spice Beast is proud to be a part of it. Only this year, there will be a recipe, created by Meal Prep Company Feed Me Fit, included that will use the blends included with the box.
Although its too late to get this months Anniversary box....it's never too late to be a subscriber!!!
To find out more about The Lift Box, visit their website: https://theliftbx.com
---