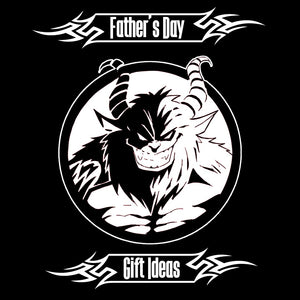 The Beast's Father's Day Ideas for 2022
Father's Day is June 19th, so you still have time to get your pops something beside that tie or coffee mug. (No offense to the tie and coffee mug companies)
Coming up with different gift ideas is hard, it's even harder when it's for your Dad. So what we wanted to do is expose you to some local/small businesses that I have personally met and dealt with over the past few years. Companies that have still managed to hang on during the lockdowns and all the craziness. Companies that create high quality products and truly live for their brands.
Here is a list of companies and what they offer in no specific order
Let's start it off with a gift that keeps on giving. The Lift Box is a monthly fitness subscription box. I have been a subscriber for over 4 years and I will tell you it never disappoints. Adam, the co-founder and I started our companies the same year. We have become pretty close considering he lives in North Carolina, and there isn't another person I know that is as committed to detail as he is.
Every month your dad will get a custom t-shirt, a myriad of supplement samples and exposure to some unique health related products that are out there. Ok, so maybe this isn't a super small company anymore but that doesn't change the fact that this is a pretty awesome gift for the Dad that is into fitness. You can use the discount code: friendofthecrew upon check out and get $10 off your first months box
Out of Roscoe, NY, Do Good Spirits (Formally known as Prohibition Distillery) makes vodkas, gins and bourbons. I was introduced to them by a bartender and close friend of mine. Their location in Roscoe has a tasting room and the Do Good Garage, which is a cocktail bar and restaurant that is open seasonally with outdoor seating and live music. Luckily for your Dad, they also ship!!!
I met the Big Guy (Tim) on several occasions. Buffalo Wing competitions, Farmer's Markets and Taco Festivals. I will tell you his stuff is delicious. My personal favorite are his Marinated Peppers in Tall Pines Moonshine. He makes a BBQ Sauce that is amazing. This is a perfectly unique gift for the Dad that likes everything spicy.
Here is a unique item for the fitness Dad.... The Ultimate Lifting Sweatshirt. I met Colleen, the owner of Reps Over Rest, also around the same time I started my company. Collen and I have grown together and traveled to shows together. We even packed up my truck and drove 21 hours straight to Orlando to set up at a Fitness Expo!! Her Ultimate Lifting Sweatshirt is her invention and I actually own FIVE of them. These hoodies are equipped with wrist straps and wrist wraps built into the sleeves. She even had the foresight to have towel material sewn into the hood and pocket to help keep the sweat (oh boy and you do sweat) from effecting your performance in the gym. This is really something that the Dad who is serious about lifting weights and losing weight will love.
What Dad wouldn't want to get clean and fresh smelling from a company called Hot Donna? I met Donna at a holiday gift show and we hit it off instantly. I have since become quite the soap snob. Hot Donna and Spice Beast run the same market circuit and often set our booths up next to each other, both offering FREE SMELLS. What makes Hot Donna Soaps unique is her soap bars are enhanced with CBD. So you get the health benefits of CBD along with the restorative effect of washing with chemical free essential oil soap. My personal favorite is the Sandalwood Bar with CBD and Activated Charcoal. There are many other scents to choose from.
Based out of Oregon, I ran into Spaceman Knives through one of my customers who uses them and tagged both of us in and IG post. His business was basically pandemic born and he has been killing it ever since. He makes a full array of kitchen knives that are not only absolutely beautiful but fully functional. I personally own their Perseus Chef Knife and I freakin LOVE IT !!! I can't think of one amateur chef Dad that wouldn't flip over having one of these in their kitchen.
Buying your father that #1 Dad coffee mug is so cliche' and I'm sure he owns more than one. So why not get him something to put in that mug? Let me introduce you to Java Blue (Yes that rhymed) We met Davide and his Family at the Montgomery NY Farmers Market. They opened a small coffee shop in the middle of the village and now offer their quality coffee product nationwide. They offer a really cool gift box of limited blends. So give your dad a gift that will remind him of you every morning when he fills that #1 Dad mug you got him years ago.
You didn't think I would forget about us?????
Well you don't need me to talk about Spice Beast.....you just wanna know about what we got going on. So pick Dad up one of our gift boxes or maybe a sample kit. What Dad wouldn't want to add some Spice Beast to their arsenal during grilling season?
We hope we were able to help you think outside the box for this year's Father's Day gift ideas. I can assure you that every company that was listed here is a business privately owned and stands behind their product with the best quality and a 100% commitment to your satisfaction.
Bill CorradoFounder/CEOSpice Beast inc
---