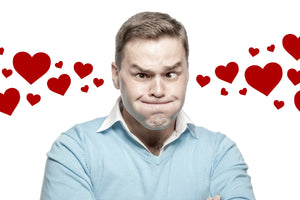 Valentine's Day..... Bringing it back to the days when life was simple
Bringing it back to the basics Valentine's Day Dinner
Valentine's Day, the day of love! The day you look forward to every year, thinking about what your significant other is going to get you? Where are they going to take you? What you're going to wear? 
But what if you are the one putting everything together? WOW stressful! Making sure you've outdone last year's gift or making a first impression. Making sure you let them know about the plans in advance so that they can get their attire prepared! And then the MOST DREADED part! PICKING THE RESTAURANT and MAKING RESERVATIONS! 
Maybe for some it may be easier because you have a favorite spot, but what if they are booked?!?!?! Then what do you do?!
Well let us help you BRING IT BACK TO BASICS
Don't make reservations….. use your own space instead! Whether it's your house, apartment, an outdoor picnic, an INDOOR picnic, or get creative, maybe you want to do this together. Trying something new can show romance in a whole new way!
Whether you are a master chef or have ZERO cooking skills, this meal is something you will definitely be able to mold to your dietary preferences in less than an hour.
Okay so let's start out with the planning the meal:
Step 1: Pick your protein
Beef
Chicken
Seafood
Pork
Tofu
    Step 2: Pick your vegetable
Broccoli
Carrots
String beans
Broccoli Rabe
Bok Choy
    Step 3: Pick your other side
    Step 4: Pick your flavor profile
Spicy?
Zesty?
Salt free?
Sugar free?
Simple?
So let me talk you through my meal and how you can mold it to yours:
For the meal I am going to create, I'm going to keep simple and classic. We try to keep our meals as healthy as possible and my significant other is a HUGE steak eater. Lucky for me so am I! SOO I think I'm going to make a simple Steak and Potatoes dinner!! For my protein I am going to be picking up steaks. Something so simple can still be elegant and romantic. Instead of just picking up any steak that may be on sale that day, go to your local grocery store and ask for a heart of Filet Mignon ( it will look like this insert picture). If you choose a different protein, again go to your local grocery store and ask them for the best version of that protein.
Okay so now that I got the protein out of the way time to focus on my veggies!! My personal favorite part of my meal! But it definitely isn't for my significant other. So for my meal I'm going to be making two kinds of veggies, because I deserve my favorite kind of veggie too!!! So for him i'm going to make some broccoli but for me I'm going to be making some Broccoli Rabe!
On to our starch, which was a super easy decision for me because I personally LOVE potatoes! So a simple potato side is going to be the way I'm gonna go!
How to prepare your meal
How to prepare and season your protein. Well it's a lot easier than you think, thanks to Spice Beast, with 16 different spice blends there is a little something for every meal. I'm going to keep it simple by just using 3 different spices for my whole meal.
Ingredients:
Prepare your ingredients
Protein Preparation:
Coat Protein in Oil or Butter
Season both sides with Beast Prep
Let sit at room temperature for at least 30 mins before ready to cook
Veggie Preparation:
Potato preparations:
Cooking your meal
Let's start by cooking whatever is going to take you the longest. For my meal it is going to be the Broccoli Rabe, Broccoli and Potatoes. I will Cook my steak last for how I want the temperature to be.
Broccoli Rabe:
First you are going to need to get out a medium size saucepan, fill the sauce pan with about a ¼ cup of stock (flavor of your choice), 3 tsp lemon juice and 2 tbsp Jacked Garlic and Onion Seasoning. Place the lid on top and simmer for about 15 minutes. Stir occasionally. Remove from heat when broccoli rabe is tender.
Potatoes:
I am going to be using the russet potatoes. So first thing first, preheat your oven to 350 degrees.
So you're  going to rinse and dry the bag of potatoes. Once they are dry, you're going to cut them into quarters and place them in a mixing bowl. In the same bowl coat potatoes in olive oil, about 2 tbsp, and 2 tbsp The Garlic and the Glory Seasoning. Mix well and then place on a sheet pan. Once oven is heated place the pans in the oven for about 20 minutes
Broccoli:
You can use the same saucepan you used for the broccoli rabe to save you a dish. Place your broccoli into the saucepan with about a ¼ cup of water, and 2 tbsp of Jacked Garlic and Onion Seasoning. Place lid on the saucepan and let simmer for about 15 minutes or until the broccoli is at its desired tenderness. 
Steak:
Place your skillet on the stove at medium-high heat. Once the pan is nice and hot, place steak in the pan. Cook until it has reached your desired temperature. We personally eat our steak black and blue. So I'm going to cook each side for about 3 minutes.
Once your meal is fully cooked. Place it nicely on a dish, pour yourself and your significant other a tall glass of wine, beer or liquor and have yourselves a night. Why cause you guys deserve it!!
Keeping things fun and romantic can be really easy by just going back to the basics. Keeping it simple and fresh, it will show your other half just how much you care. Show them just how loved they are.
---