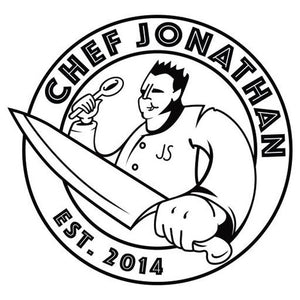 Special Announcement: The Beast partners with Chef Jonathan for the 2019 World Food Championships

We like to think we will be the Chef's"secret weapon" in this years competition. 
Chef Jonathan is a 3 time WFC Food Champ and award winner that's been seen on the Food Network, Chopped, Iron Chef Showdown Live, Master Chef Season 6, Travel Channel and several other TV shows for ABC, CBS, NBC, FOX, Amazon and Netflix. You can catch him as a Cook in "The Irishman" starring Robert DeNiro, Al Pacino and directed by Martin Scorsese in 2019. He is the owner of Chef Jonathan's Private Parties & Events.
Chef will be using Spice Beast in recipes for the competition and other upcoming events leading up to it. Chef Jonathan chose Spice Beast for its quality as he only uses the freshest herbs and spices when he creates his culinary masterpieces. Chef is also a native New Yorker just like me....and us New York paesans stick together!!!
The World Food Championships is the largest competition in Food Sport, where grand champions of previous events convene for a chance at winning the ultimate food crown and a share of hundreds of thousands of dollars in prize money. The World Food Championships is also the springboard for many up and coming culinary stars and home cooks as they seek TV fame through many well-known food shows and acting opportunities.
---